IST FRA01 FATHOM BLUE FIN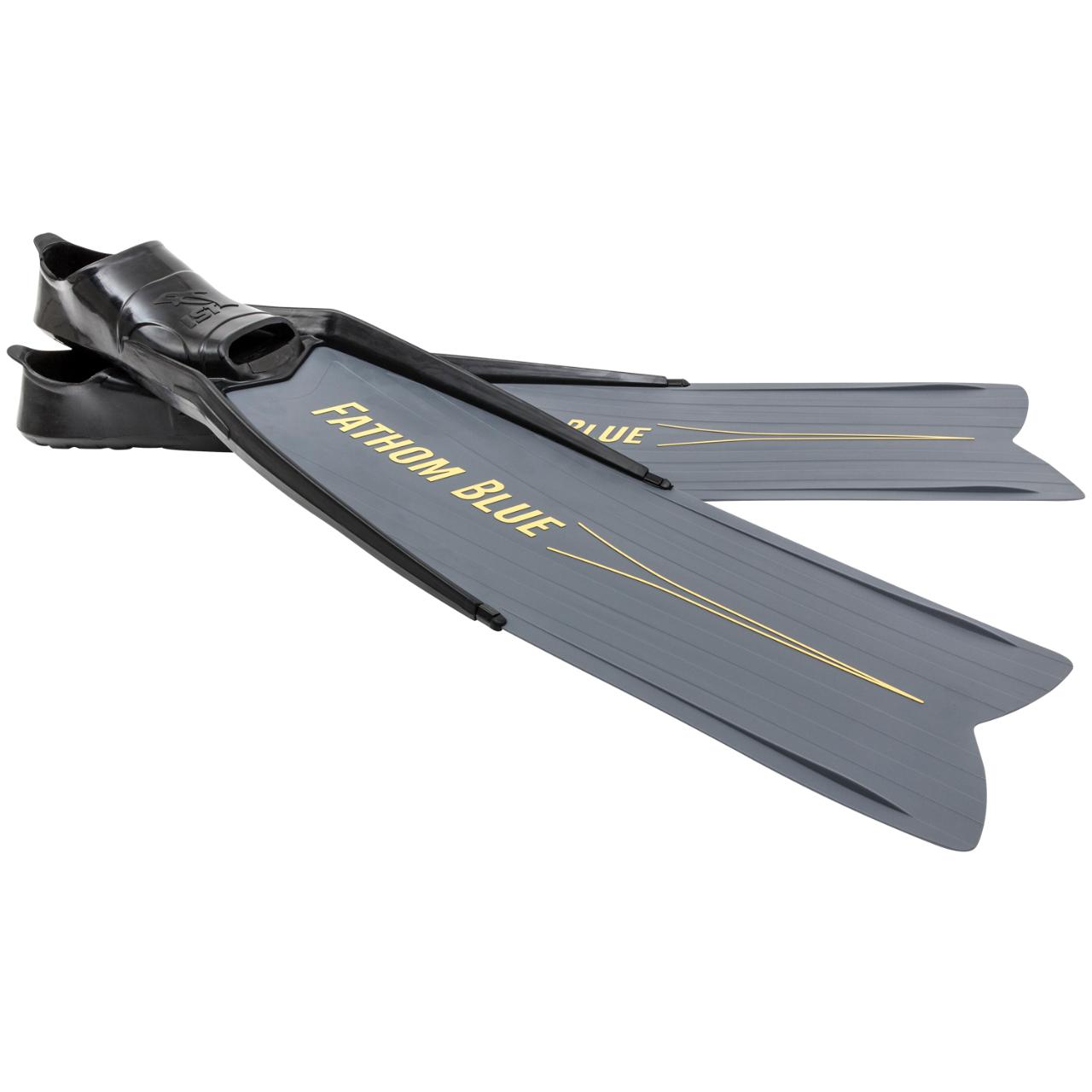 • Fathom Blue is a purpose-built apnea diving fin (free diving / spear fishing). The comfortable foot pocket and powerful blade provide efficient thrust and unparalleled underwater maneuverability.
• Although more expensive, rubber is our chosen material to make Fathom Blue's foot pocket. It might seem a bit old fashioned but at the end of the day, it is all about performance. We were able to strategically build a rubber foot pocket with multiple flexibility / hardness while fins made from various plastic compounds do not share the same advantage. This means Fathom Blue's foot pocket is able to produce a spring-like effect when finning, yet its base (sole) is rigid and efficient.