Deep Spearfishing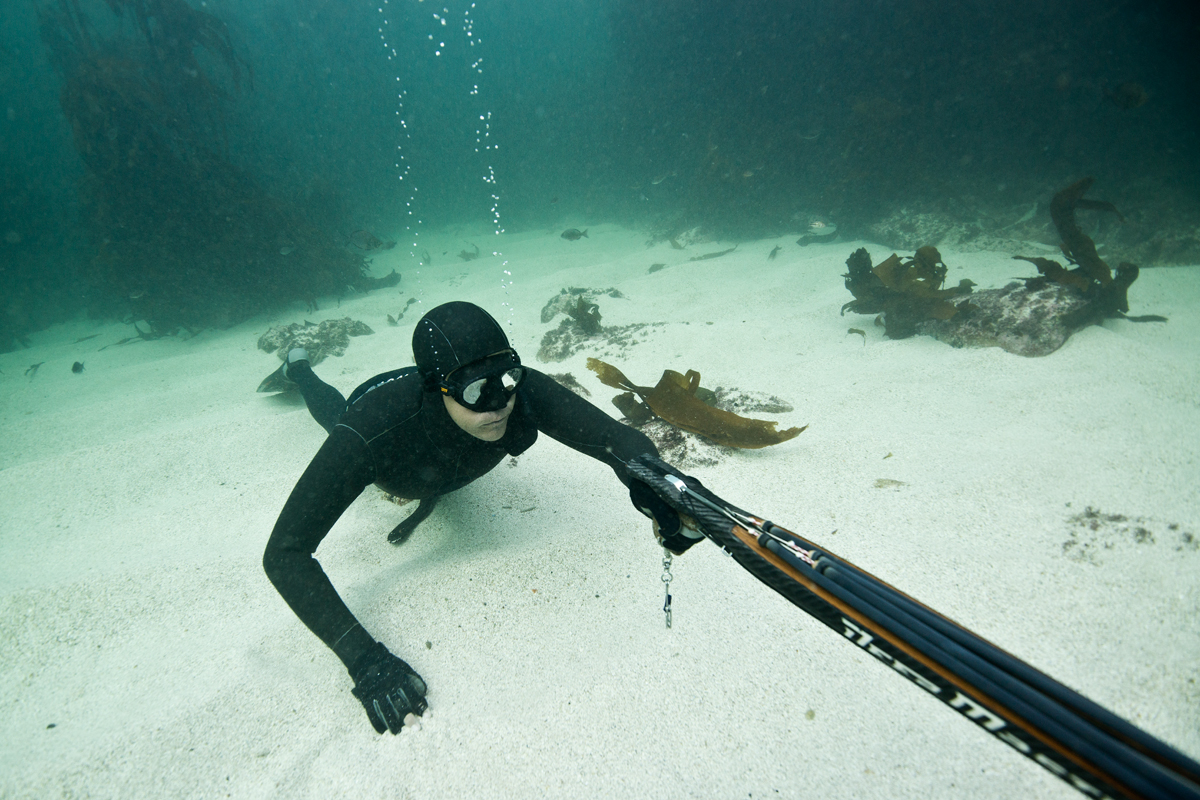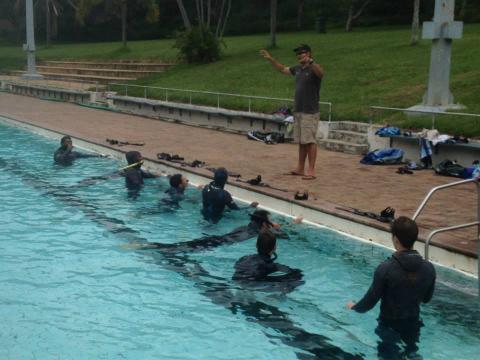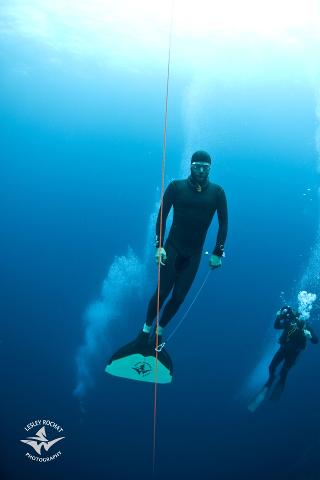 Duration: 3 Days
Product code: dp001
Although you will learn
how to hold your breath longer and to dive deeper, that is not where the
training is focused.

Trevor focused on breath-hold capacity
and not enough attention is given to actual diving skills. A core focus of
this course is therefore to develop a comprehensive set of technical diving
skills.

You will learn the CNRRD (Correct Nervous
Response to Respiratory Distress) method. A system of training that has enabled
Trevor to spear a fish successfully at 60m without dropping weights.

Couse Objectives:

Learn a complete set of advanced open water freediving skills.
Learn to rescue, recover and revive a victim of blackout.
Learn proper breathing and stretching techniques.
Learn to plan and execute a working spearfishing dive effectively and safely.
Learn to plan and execute a deep spearfishing dive effectively and safely.
Learn to make correct diving decisions.
Learn to execute a dynamic training and performance swim effectively and safely.
Learn to conduct a static apnea training and performance session, safely and effectively.
Learn advanced equalization skills.
Learn the fine art of the pin-point drop at depth.
Certification: Upon successful completion you will be certified by
CMAS as a level 2 Apnea Diver.

Curse Fees: 599.99 + 7% tax

Course Schedule:

Friday evening: 5pm to 8pm (SCUBAPANAMA at Panama City).
Saturday: 8am to 2pm (SCUBAPANAMA at Panama City).
Sunday: 8am to 4pm (SCUBAPORTOBELO at Portobelo Colon).
Includes:
Tuition
Boat fees
Pool and classroom fees
Lunch and snack on Sunday
Prerequisites:

Minimum age of 21 years.
Competent freediving skills.
Diver must be able to dive constant weight, headfirst descent to at least 15m.
Equipment:
Please note that the course does not provide you with equipment. You will need
your own equipment. We will be happy to advise you so that you can make
informed decisions of which kit to buy in our store.

1. Mask (low volume, silicone skirt, diving mask with nose pocket, no swim goggles).

2. Snorkel - simple j-type snorkel (no valves, flexi-hoses), must have tangs to
keep snorkel in mouth.

3. Fins - long free diving fins are essential for the Breath-hold diving for
spearfishing course.

4. Wetsuit - 1.5mm - 2 mm, must fit well.

5. Weight belt - Rubber weight belt with 500g - 800g lead weights. Must have
sufficient weight to be able to stay on bottom in 5m. (Please note that the
lead weights must be removable and adjustable at all times during the course).

6. Diving Knife

7. Depth Gauge / watch

8. Gloves

9. Big beach towel, suitable for doubling as a stretching and breathing mat

10. Sunblock

NOTE: At all times have a supply of fresh drinking water, whether at the
swimming pol sessions, breathing or diving sessions.